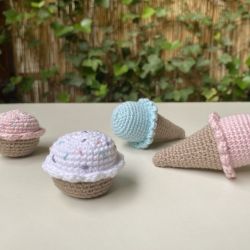 Cupcakes et glaces en crochet
Quickly select and order Buy your dream product in few seconds.
Acceptable prices Our craft makers always sell their creations for the best prices.
Large selection of sellers We are just at the beginning of this jouey...
Verified shops We always give a red label badge to verified shops.
★ The order arrives in 2 to 4 working days.
★ 4 and 9 cm
No reviews yet...
Add review